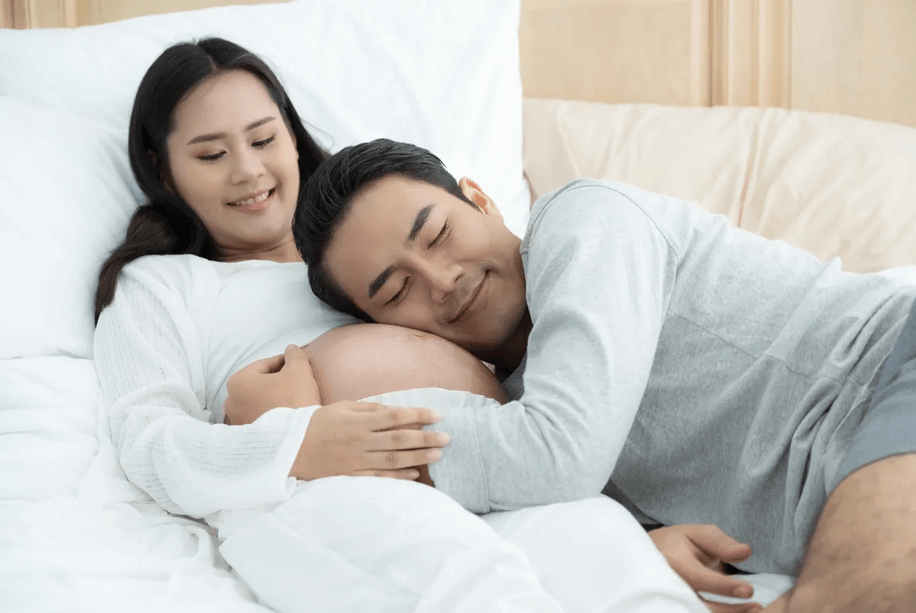 Birth is an instinctual process, but there are still many benefits to taking a childbirth class. It is not uncommon for many parents to never witness childbirth until it is time for their own labor. The unknown can create significant fear and anxiety for some.
For others, the unknown can create unrealistic expectations leading to disappointment about the birth experience.
With a comprehensive childbirth class, you can know what to expect. Regardless of how labor unfolds, you'll be fully prepared for whatever happens.
Here are 10 reasons you need a childbirth class:
#1: A Comprehensive Childbirth Class Builds Confidence
When it comes to giving birth, ignorance is not bliss. Knowing what to expect is an important part of a positive birth experience.
Understanding how the body works and is designed for labor can help you feel confident in your ability to give birth. Hearing about and watching positive birth stories can help you begin to trust that you can truly have a positive birth.
Birth does not have to be scary! However, the less we know about it beforehand, the more likely it is to be a scary experience.
#2: Knowledge is Power – What You Learn in Class Helps You Make Decisions
When it comes to birth, the saying "if you don't know your options you don't have any," rings very true! One of the biggest factors in having a positive birth is to feel like you're part of the decision making process.
As labor unfolds parents can be confident in their ability to talk with care providers about the benefits and risks of procedures and medications. If an emergency occurs they also have the knowledge to debrief and heal following an unexpected experience.
#3: A Childbirth Class Reduces Fear and Anxiety
A good, evidenced based childbirth class can reduce fear surrounding the birth process. A natural consequence to fear is tension. A consequence of tension is pain. This is not something we want during labor!
During childbirth, being able to relax and cope with contractions is essential for labor to progress. Fear that leads to tension can cause contractions to feel more painful as the body tenses up. When you understand the process and intensity of contractions during labor, rather than fear them, you're less likely to be tense. You can then utilize comfort measures to cope and work with your body to help labor progress.
#4: Classes Can Help Partners Understand Their Role
There are many things your partner or support person can do to help you prepare for and cope during labor. A supportive partner can help create a positive birthing experience.
A support person has the power to provide encouraging words, love, and empathy to help you cope during labor. Most partners want to help, but they aren't sure how. A comprehensive class prepares your partner just as much as it prepares you!
#5: A Comprehensive Childbirth Helps You Know Your Birth Options
From choosing a care provider and birthing location, to understanding common
procedures, there are lots of choices for you to make. When you know all your options, you can make fully informed decisions.
You can be empowered in choosing the birth options that feel right for you. There is no right or wrong way to give birth, but it will feel best when you're an active participant in the decision making process.
#6: Learn All Your Comfort Measure Options
Many are aware of pharmacological comfort measures and may want to avoid or limit use of them. However, you may not realize that there are many natural comfort measures available as well.
It does not have to be a choice between medicinal pain relief or no relief from contractions.
During class, you will learn about the benefit versus risk of pharmacological pain relief as well as natural comfort measures like:
massage
heat
hydrotherapy
counter pressure
and more
so you can fill your "toolbox" with many tools to pull out during labor.
#7: A Childbirth Class Teaches You Positions
Many are not aware that the position you labor and even push and birth in can greatly impact your birth experience. A comprehensive childbirth class will teach different positions and how they can help your labor and delivery to progress.
The more you move, and the more creative you are in positioning, often the easier your labor is. In fact, movement and positioning sometimes means an easier birth recovery. You're less likely to experience tearing during the pushing stage if you're in a good position.
#8: A Class Can Help Facilitate Emotional Preparedness For Labor
Unresolved grief, fear, anxiety and previous birth experiences can have an impact on labor. Having a safe place to explore these feelings and discuss ways and resources to handle them can help parents be emotionally prepared for their upcoming birth.
It's easy to think of birth as more of a medical experience, but it's a huge day. You are welcoming a new baby! That is a very emotionally charged experience. Preparation can help increase the likelihood that the emotions are positive ones.
#9: Learn What to Expect During After Birth
The initial postpartum period, often referred to as the "fourth trimester", is a time of transition filled with excitement, sleep deprivation, and physical changes. Knowing what to expect and planning ways to cope can help parents have a more positive postpartum experience.
A good childbirth class will help you learn the best tips for healing. It will also help your learn about feeding options, breastfeeding management, early infant sleep, and more.
10. A Childbirth Class Provides an Opportunity to Build Relationships
During class, you meet other parents going through the same life phase. Having people to reach out to and talk with about what you're experiencing can help couples the transition into parenthood.
Some childbirth classes hold reunions, social media groups, play dates, and more.
There are many benefits to taking a childbirth class. Be sure to sign up for one of our classes before they're fully booked!