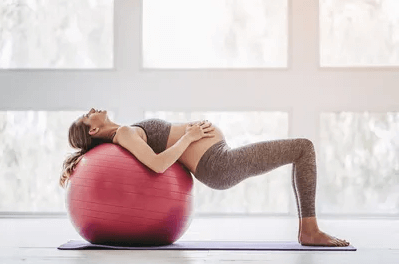 Want a Personal Guide For a Positive Birth? Are you in Philadelphia, Bucks, Chester, Montgomery, or Berks county?
Whether you're super excited to plan your birth or you're a bit terrified how you'll get your baby out, we're here to help!
A birth doula is like a personal guide, a magic sherpa, to help you feel empowered, supported, and knowledgeable about your birth options and experience. From midwife attended waterbirths to high-risk hospital births, a birth doula provides continuous support during your labor. 
Birth Doula Support Includes:
Birth doula support includes two prenatal visits, support during the duration of your labor and at least one hour following delivering, and a postpartum follow up visit. During pregnancy, your birth doula is available to provide support and education as you prepare for birth.
During delivery your birth doula:
Joins you when requested, whether at home or at the birthing facility
Provides emotional support and physical support through a variety of comfort measures
Comes alongside your partner or labor support and works with them to provide the support you desire
Encourages communication between you and your labor team and healthcare providers
Your doula does not make decisions for you, rather she provides information and support so you can make the decisions for herself
Provides encouragement, reminders, and practical support
Helps to facilitate your desired birth plans
Seeks to protect your memory of birth as a positive and empowering experience
Provides support and a calming presence, holding space, during medicalized or emergency birth care
Assists with initial latching and bonding following birth
Our doulas serve hospitals, birth centers and home births for families delivering in the greater Philadelphia area including parts of New Jersey, and Reading – Berks Country area.
Virtual Doula Support
Whether geography, health concerns, or personal preference means an in-person doula is not a good fit for you, we offer on-call virtual doula support!
That's right, you can have access to a doula via phone, text, or zoom during your labor. Just like our in-person doula support, this support includes two prenatal visits which can be done virtually.
Whether you want continuous support or you want a doula on-call for questions and support, we tailor the experience to meet your needs.
Birth Plan Consult
Navigating all your birth options can be overwhelming. A virtual birth plan consult provides you with one-on-one support to discuss all your options. From choosing a birth facility to planning how you will cope with contractions, this session is tailored to help you plan the right birth for you.