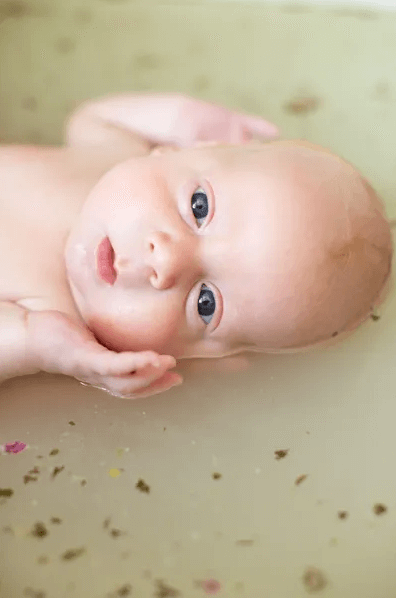 Get Prepared For Birth!
Our classes are designed to equip parents to have a positive birthing experience whether they plan to give birth at a hospital, in a birth center, or have a home birth. 
As a childbirth educator, I've supported families with every type of birth imaginable. There is no right or wrong way to give birth! 
As a birther myself, I've had home, hospital, and birth center births. I've had unmedicated low risk births, a high risk hospital birth, and an emergency c-section birth. I've taken my children home after just four hours, after three days, and even after extended NICU stays. Whatever the plan, whatever the outcome, I'm here to educate and support!
Our childbirth classes cover:
Prenatal wellness, nutrition and exercise
Comfort measures for labor
Relaxation techniques
Options for birth
Avoiding unnecessary c-section
C-Section Births
Postpartum wellness
Breastfeeding
Basic newborn behavior
And more!
In-Person Childbirth Classes
Our group childbirth classes are based on the idea that birth is a profound life event and that it offers opportunities for learning and growth. These classes are designed to be taken at any stage in pregnancy. Our classes involve both education and exploration of feelings about pregnancy, birth, and parenting. 
These one-day intensive group classes are typically held on Sundays about every 6-8 weeks at the Maternal Wellness Center.
Private Classes
Whether your schedule simply isn't flexible or you prefer a private class, we offer classes tailored to your needs and schedule. We specialize in trauma informed education, pregnancy after infertility, VBAC support, and any specific needs a birthing person may have for childbirth preparation. 
Virtual Support
Not in the greater Philadelphia area but in need of comprehensive childbirth education? Not a problem. I happily provide virtual support via zoom. As an experienced virtual childbirth educator, your private virtual class will be just as engaging and informative as our in-person classes. 
Birth Planning Consult
Wondering about all your birth options? Do you need support to plan your birth and think through your preferences? I offer a one-hour birth planning consult to help you process the many birth options one-on-one with a professional
Childbirth Observation For Doula Students
Are you a student doula needing a childbirth class? If you are local to the greater Philadelphia area, we offer in-person observation. For those not local, we offer the option to observe via Zoom. Please click below to reach out and learn more.